Sometimes we approach joy as if we were taking a pop quiz.  The art of joy requires more than one coat of paint.
When my son turned three, TJ graduated from the crib to an actual bed.
Solid wood beds cost a big chunk of money. Add in a super-hero boy, arms loaded with hotwheels and tinkertoy spears — and you've got a stressed out mom in the making.
So we settled on a lower cost, saner approach.  We hauled a bed made out of "natural wood" upstairs and I was commissioned to hit Home Depot to pick out the perfect shade of honey.
In short order, I piled cans of wood stains into my cart, each promising tints in thumbnail images that looked menacingly alike.  I was stuck on aisle 2 with a string of cans under my arms and in both hands, torn between too many colors.
My left brain would've probably self-imploded had it not been for the guy in a canvas store vest.
I walked out of the store semi-traumatized but got educated on the basics of wood staining:
Buy some samples and experiment with colors on the back of the bed.
Apply a layer at a time and allow time in between to dry.
The stain turns deeper with each application.
One detail:  Paint looks different wet than when it's dry.
Last but not least:  Have fun! ( I definitely threw him a blank look at this point. )

There's quite a lot of new ideas I'd like to try and changes I'd like to make in the new year.
One area I'd like to be more confident in is:  Expressing Joy — in bold and care-free quantities.
Five Principles of Joy Staining
As I brainstormed my way to joy this month, I saw the same principles of wood staining apply to joy.
We  even have someone more knowledgeable than the store reps.  We get to practice these Five Principles of Joy Staining with our Beloved Carpenter, Jesus Himself.
"These things I have spoken to you so that My joy may be in you, and that your joy may be made full."  John 15:11
The Five Principles of Joy Staining

1.  Give joy a sampling. Try different things — or doing things differently — to see what joy looks like for you.  Experiment in small doses.

2.  Give your joy ideas time to dry. Once you try something for the first time, avoid judging yourself or criticizing the experience harshly right away.  Give yourself (and others, if they're involved) some space to be imperfect.
3.  Joy takes more than one coat of paint. You might not even feel joyful at first.  You will find that joy gets a little deeper as you feel the freedom to trust and just try.  (I found that by just trying, even as I'm nervous, I feel a tinge of joy!)
4.  Joy looks different wet than dry. You're on a journey, not taking a "Joy Test". There is no pass or fail. Joy comes from the heart and the heart is very resistant to demands or "Thou Shalt".
5.   Joy is fun! Yes, there is a shade of peaceful, quiet joy that comes through suffering.  Don't forget that the kind of joy that is sunny, exuberant and just plain fun is equally as godly too!
Heard of Naaman?
I've gathered up these five shots of faith, after being inspired by Naaman, the "valiant warrior" from Aram who was also a leper.  He wanted to be healed of his disease.  But when the prophet Elisha told him to travel to Israel and dip into the river Jordan seven times, he got angry and discouraged.
After some encouragement from his friends, he decided to do it anyways.  On the seventh dip, the Bible says his skin became as soft as a newborn baby!
As you step out this year, trying out your One Word focus, you may be tempted like I've been thinking, "Who am I kidding?"
Before you throw in the towel —
~  Remember who sent you to your One Word — God.
~  Keep dipping!
On the nth dip — God knows when that is — we will see joy deeper and truer in our everyday experience.
Let's keep encouraging each other.  Let's keep painting the world with faith in what God's doing.
I'm not even talking about the "big" things.
In the everyday things that no ones sees, that is where God faithfully meets us — because He sees.
~~~~~
What keeps you encouraged to step out in joy?
Pull up a chair. Share a comment or subscribe by email.
~~~~~

** SPECIAL UPDATE**
I've selected a One Word submitted by you for next week's Faith Jam.  Scroll down to find out what the new topic is and who chose it for their One Word.

*** NOW, IT'S YOUR TURN — FAITH BARISTA JAM! ***
Faith Barista Jam Thursdays — I serve up a topic of faith, you write the post. Keep faith fresh with a faith prompt and add your voice to this community.

Today's topic: Is Joy Easy or Hard For You?

Share your post by clicking on the blue button below "Add Your Link". You can also share directly by simply commenting below.


Next Thursday's Topic 1/27: Hope

Here are the friends in our Keep Faith Fresh Community who submitted "Hope" in the One Word For 2011 Faith Jam.


Kendal Privette – A Spacious Place (*)
Melanie – Melanie's Journey (*)
Laura Boggess – The Wellspring
Helen – Random Musings
Cheri
Maria T
Merissa – Under A Tree

If you're up for it, visit these friends — after your post is done (so you can write freely).   (*) indicates a One Word post, while others dropped their One Word as a comment.  Drop by to say hello and encourage.

If you'd like to add your One Word for 2011 to the mix, it's never too late.

Click here to share a your "One Word" post or just leave a comment.


I'll be selecting some of our Faith Barista Jam topics from the One Words For 2011that we've created together. Let's encourage each other. Swap our stories.

Approach it any way you feel inspired! Only required ingredient: keep it real. Thanks for serving your personal brews!
Build the Keep Fresh Fresh Community: Link back to Faith Barista or grab the Faith Fresh Badge to place in your post. Click here.
It's a jam session. As time allows, say hi & drop a comment when visiting the community faith blends!
~~~~~~~~~~~~~~~~~
** SPECIAL LISA LEONARD GIVEAWAY **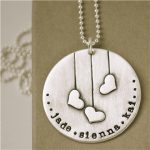 By Sunday 1/23/10 Midnight:
Remember I'm hosting a special Lisa Leonard Jewelry Giveaway to encourage us for the new year — a $50 Gift Certificate. Click here to jump to the post — Enter to Win!
~~~~~~~~~~~~~~~~~
~~~~~
Want Free Updates of Faith Barista delivered to you hot & fresh? Subscribe now via email (click here) or RSS (click here).
Photo Courtesy of Photobucket.